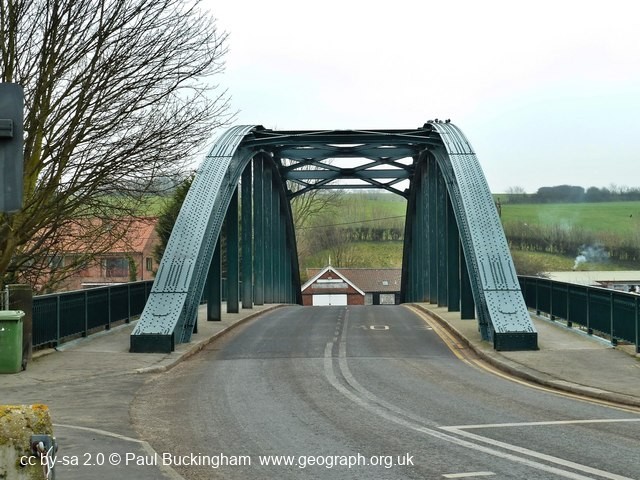 Description and History of Site:-
Ruswarp Bridge. Over River Esk. Single steel tied bowstring arch built by Dorman Long & Co. opened 1936.
Help us improve this entry
The compilers welcome corrections or additional information on all sites.
Any information provided will be verified before appearing on the web site.
Email comments
Key Words :- road bridge riverViewing the Site :- Visible from public highwayLinked Sites :-Address :- High Street, Ruswarp, Whitby, North Yorkshire, YO21 1NJ
Grid Ref :- NZ 89030 09090
Co-ordinates :- Lat 54.469380 , Long -0.627799
Local Authority :- Scarborough Borough Council
Pre 1974 County :- Yorkshire - North Riding
Site Status :- Listed - Grade II
Site Condition :- Operational site, in use for original purpose
Site Dates :- 1936 -
Contributor :- Charles Morris - 15 October 2015

Copyright :- cc-by-nc-sa&nbsp4.0 © Charles Morris